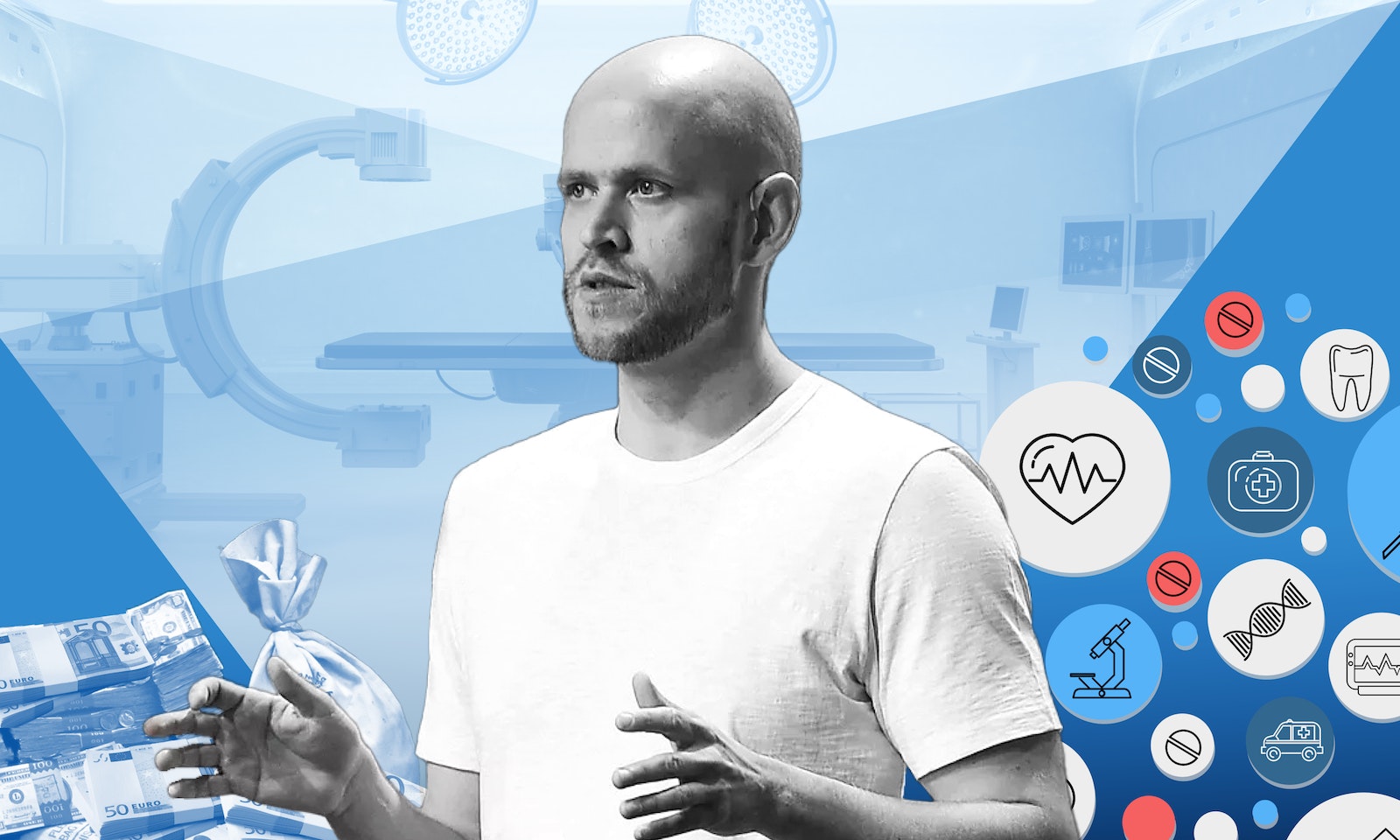 Spotify founder Daniel Ek is launching a new startup which aims to shake up an even bigger industry than music: healthcare.
Neko Health will offer advanced full-body scanning to help doctors find and prevent disease. It's launching after four years of research and development — and hopes to be a gamechanger for Europe's beleaguered healthcare systems.
"Early detection and prevention of serious illness would mean that we can avoid both the human suffering and the high social costs that serious illness entails. With our technology and AI, that future is now a possibility. This could be the basis for a whole new era in healthcare," says Hjalmar Nilsonne, Ek's cofounder and CEO of Neko Health.
The announcement sent by the company today confirms a Sifted scoop from November last year that Ek was working on a new startup within healthtech.
Read more: Will Daniel Ek's full-body scanner be the future of diagnostics?
Preventative care is key
The big idea behind Neko Health is that today's primary care system doesn't give doctors the time and resources they need to focus on preventive care. Given the many challenges that healthcare is facing, Ek and Nilsonne believe it's crucial that early detection of ill-health and preventive care is made a far bigger priority.
"Hjalmar and I founded Neko with the insight that large parts of today's healthcare system were designed over 50 years ago. At the same time, healthcare has for a long time had an unsustainable cost trend and a heavily burdened medical profession. If we are to be able to reverse that trend, I'm convinced that healthcare needs to go from being reactive today to acting proactively. Isn't it strange that since 1965 we inspect our cars every year — but we wait until our bodies fall apart before we do something about it?" said Ek in a statement.
Neko Health has set up a new health clinic in Stockholm where non-invasive treatments (which will take about 15 minutes, according to the company) will take place.
These examinations will collect over 50 million data points about the skin, heart, vessels, respiration, inflammation and more. Neko's technology is based on AI, and therefore the company expects its diagnostic ability to improve over time.
Mimi Billing is Sifted's Nordic correspondent. She also covers healthtech, and tweets from @MimiBilling